One netizen posted on the Internet said that due to the sudden increase in the voltage of the community, the computer was burned out. Then contacted the news about the construction of substations around the community a few days ago, Xiao Bian suddenly thought of UPS this thing. The UPS here is not the express delivery, but the UPS uninterruptible power supply. Specific circumstances, you still read it.
What is
Uninterruptible Power System (UPS)? Uninterruptible Power Supply (UPS) is an uninterruptible power supply that connects a battery (mainly maintenance-free lead-acid battery) to a host computer. The DC power is converted by the host inverter and other module circuits. The system of electricity into the system equipment. It is mainly used to provide a stable, uninterrupted power supply to a single computer, computer network system or other power electronic equipment such as solenoid valves, pressure transmitters, etc.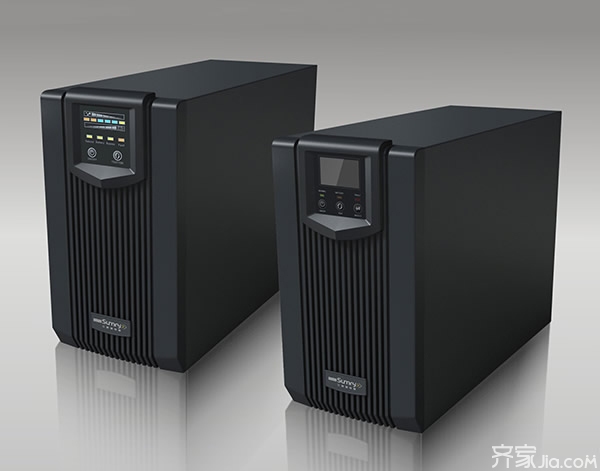 The role of UPS uninterruptible power supply
It can guarantee that the computer system will continue to work for a period of time after the power outage so that users can make an emergency save, so that you will not affect work or lose data due to power outages. It plays two major roles in computer systems and network applications. First, it is used for emergency purposes to prevent sudden power failures from affecting normal work and causing damage to computers.
The second is to eliminate "power pollution" such as power surges, instantaneous high voltages, instantaneous low voltages, wire noise and frequency offsets, and improve the power quality to provide high-quality power for computer systems.
USP Uninterruptible Power Supply Components
From the basic application principle, UPS is a kind of power protection device with energy storage device, with inverter as the main component, and constant voltage and frequency stabilization output. Mainly consists of rectifiers, batteries, inverters and static switches.
1) Rectifier: A rectifier is a rectifying device, which is simply a device that converts alternating current (AC) to direct current (DC). It has two main functions: First, it changes the alternating current (AC) to direct current (DC), which is filtered to supply the load, or to the inverter. Second, it provides the battery with the charging voltage. Therefore, it also functions as a charger.
2) Inverter: In general, an inverter is a device that converts direct current (DC) into alternating current (AC). It consists of inverter bridge, control logic and filter circuit.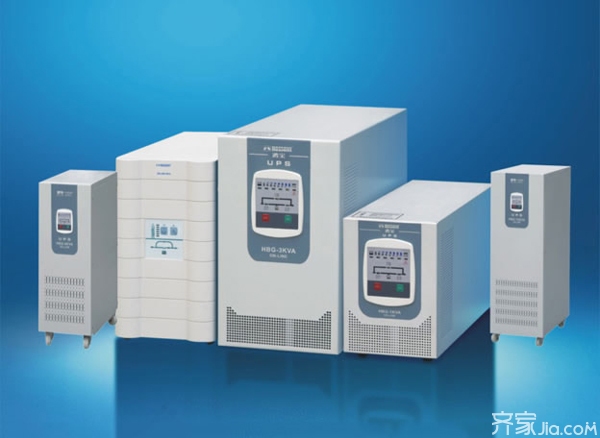 3) Battery: A battery is a device used by a UPS as a device for storing electrical energy. It is made up of several batteries connected in series, and the capacity of the battery determines the time for sustaining the discharge (power supply). Its main functions are: 1 When the utility power is normal, the electrical energy is converted into chemical energy stored in the battery. 2 When the mains fails, chemical energy is converted into electrical energy for the inverter or load;
4) Static switch: Static switch, also known as static switch, is a kind of non-contact switch, which is an AC switch composed of two thyristor (SCR) antiparallel connection. It is closed and disconnected by the logic controller. control. Divided into two kinds of conversion type and parallel type. Switching switch is mainly used for two-way power supply system, its role is to achieve automatic switching from one way to another; parallel switch type is mainly used for parallel inverter and mains or multi-inverter.
Ups power
Thermoplastic polyolefin (TPO) waterproofing roll material adopt advanced polymer technology combined EPR (ethylene propylene rubber) together with polypropylene into thermoplastic polyolefin (TPO) synthetic resin as base material , adding antioxidants , anti-ager and softener to be made the ne w-type waterproofing roll material.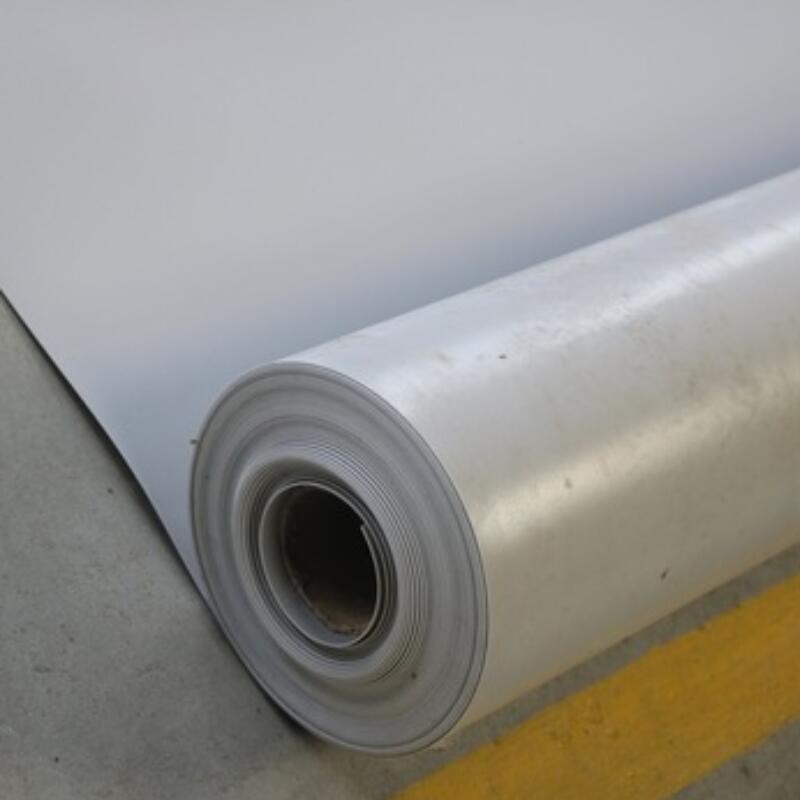 Performance Characteristics:

Anti-aging ,high tensile strength ,high elongation ,moist roofing can construction, exposed no need protective layer, easy construction and non-pollution. It is very fit to be the waterproofing layer of light energy-saving roofing.

Executive Standard:

GB27789-2011

Specification:

Length: 15-20m or other length
Width: 2- 3m
Thickness: 1.2-2.0mm
Application:
light steel structure roofing , building underground waterproofing, used on light steel roofing , drinking water reservoirs, bathrooms , basements , tunnels , grain depot , subway , reservoirs and other waterproofing moisture-proof projects.
Technical datas
Specification

H

L

P

G

GL

The resin thickness of Middle fabric, mm≥

-

0.40

Maximum tension,N/cm ≥

-

200

250

-

200

Tension strength,Mpa≥

12

12

Maximum tension elongation,%≥

15

Fracture elongation,%≥

500

250

400

200

Heat treatment size change rate %≤

2.0

1.0

0.5

0.1

0.1

Low temperature bend

-40°C No crack

Water tightness

0.3Mpa,2h, No seepage

Attack resistance

0.5kg·m,No seepage

Static charge resistance

-

20kg ,No seepage

Seam strip strength ,N/mm≥

4.0 or Membranes break

3.0

Right-angle tear strength,N/mm≥

60

60

Trapezoid tear strength N≥

-

300

450

350

Bibulous rate

(70°C 168h), %

After soaking≤

4.0

Air-cure later≥

-0.40

Heat aging

(115°C)

Time

672h

Appearance

No blister,flaw,delamination,coherence,hole

Tensile strength retention,%≥

90

Elongation rate of keeping,%≥

90

Low temperature bend

-40°C, No crack

Chemistry

resistance

Appearance

No blister,flaw,delamination,coherence,hole

Tensile strength retention,%≥

90

Elongation rate of keeping,%≥

90

Low-temperature bending

-40°C, No crack

Artificial weather accelerated aging

Time

1500hb

Appearance

No blister,flaw,delamination,coherence,hole

Tensile strength retention%≥

90

Elongation rate of keeping%≥

90

Low temperature bend

-40°C ,No crack
TPO Waterproofing Roll Material
Tpo Waterproofing Roll Material,Tpo Roofing Waterproof Membrane Material,Waterproof Membrane Material,Tpo Roof Waterproof Material
Shandong Tianhai New Materials Engineering Co., Ltd , https://www.chinatinhy.com